Having grown up amongst paintings and drawings and their artists, I am particularly fond of art workrooms strewn with unfinished work, a paint-splattered floor, inspiration boards in a mess, smelling strongly of acrylic or watercolour paint. So was delighted for a free hour or two to mosey about the open studios at ArtWalk@Wessex (facebook) and chat with some of the residents.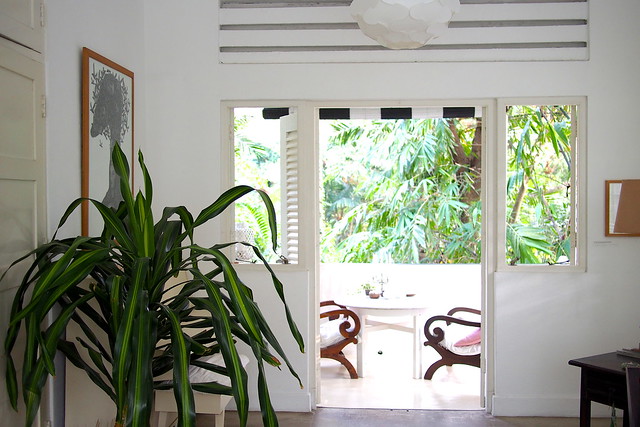 Other than the happiness of being in a workspace and discovering new art, I had two aims: (i) to subtly help artists sell their work; (ii) to see what sort of artists occupied the Wessex Work Lofts.
To achieve the first aim was relatively easy. Artists have different temperaments and worldviews:
some are in it for the alleged (mostly elusive) easy money. Lots of schmoozing ensues;
some want a lifestyle that is non-office droney (or, depending on your perspective, undisciplined) and gives them hipster and authenticity points with their friends and society. Lots of "hey look how cool and alternative and smart I am" ensues;
others just want to make art but obviously need to feed themselves so have put on their scratchy best shirt and try their hardest to be friendly to visitors. But they'd rather be in front of an unfinished canvas.
With the last, a few well-placed questions, especially when it was obvious that potential customers in the studio were not quite appreciating the art for lack of commentary, was just the push they needed to them them going. Many collectors like to know the story behind a piece of art, the vision of a work, and several stopped to look more closely after sullen artists started getting more animated and chatty. Hopefully some went from "I'm not sure this goes with our decor" to "actually, I think we can repaint the wall".
To achieve the second aim, I've learned from years of attempting to extricate myself from the over-friendly hard-sell of schmoozers to dress down as much as possible: slippers, shorts, a t-shirt that has seen better days. Artists who prioritise sales more than educating people about their art would ignore someone like that, and a handful did. It was their freedom to do so, and it was great because it helped me concentrate on those who were less commercial-minded and who just wanted to chat about their projects and were curious about the lives of visitors as well.
Frances Alleblas (2 Woking Road, #02-03)
Max Kong Studio (3 Westbourne Road, #01-01) – sun and moon – he demonstrated how the pieces would look different in daylight and at night without artificial lighting.
Saya Yamaguchi (also 3 Westbourne Road, #01-01)
Tsujii Junko (3 Westbourne Road, #03-05)
CdeM Atelier & Art School (5 Westbourne Road, #01-02. facebook) by Patricia Cabaleiro.
Milica Bravacic (5 Westbourne Road, #01-01) – inspiration from Peranakan tiles.
d'Art Studio (5 Westbourne Road, #02-03). Dick Lim who signs his work as "Chye". Amazingly versatile artist. Particularly liked the black-and-white canvases with a little thing of red.
Beng (8 Woking Road, #02-03. facebook), who isn't the Hokkien vulgarity-spewing long-fingernailed man you thought he would be.
JoyClay Studio & Gallery (10 Woking Road, #01-01).
Authenticity in art, in terms not of provenance but artistic motivation, is a big criteria for me. It sounds a bit esoteric but owning a piece of art is like purchasing a sliver of the artist's soul – and I would like one that is kind and generous and passionate and well-thought-through (about a cause or a message, not Mammon or ego).
Perhaps this comes from being used to people holding out the Christian gospel to others: they do so for the glory of God whom they think should, rightly, be worshipped, and they do so for the good of the people to whom they are speaking – for their salvation. While missionaries, evangelists, pastors, Bible teachers may be paid for their work (just as an ox is fed for treading out the grain), to preach the good news merely for monetary or other personal gain would be anathema!